Portal U de A - Cabezote - WCV(JSR 286)
Actions
Teclas de Ayuda de acceso Rápido
ALT + 1 Inicio
ALT + 2 Noticias
ALT + 3 Mapa de sitio
ALT + 4 Búsqueda
ALT + 5 Preguntas frecuentes
ALT + 6 Atención al ciudadano
ALT + 7 Quejas y reclamos
ALT + 8 Iniciar Sesión
ALT + 9 Directorio telefónico
lunes, 24 de enero 2022
24/01/2022
Links
Inglés UdeA - MegaMenu - JSR(286)
Actions
Portal U de A - Visor de Contenido - WCV(JSR 286)
Actions
Unipluriversity
Academic Unit:
Faculty of Education
OECD
Discipline Social sciences
Subdiscipline Educational sciences
Strategic Focus
We aim to consolidate the Unipluriversidad Group as a research community in Colombia and Latin America, positioning social pedagogy and popular education as a current discursive field for teachers and social educators. This is going to be done through the design, structuring and implementation of research, community outreach, teaching and dissemination projects of high social impact and academic excellence, research workshops, master's and doctoral programs, pedagogical internships, and educational seminars.
Research Areas and Topics
Social pedagogy and educations
Rural education and rurality
Higher Education and Regional Development
Sustainable Development Goals (SDGs)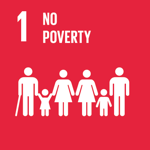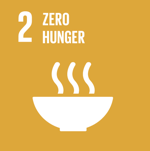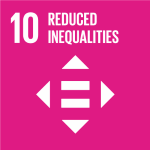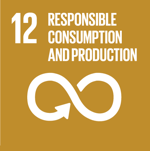 Group Coordinator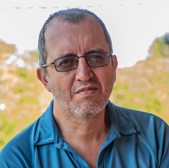 Hader De Jesús Calderón Serna
Master's Degree in Education
Universidad de Antioquia, Colombia
Group Coordinator Email
Scientific Cooperation
Collaborative Relationships
Critical studies in disability (GT CLACSO).
Colombian Network of Higher Education Institutions for Disabilities (REDCIESD).
Antioquia Inclusion Node (REDCIESD).
Universidad de Antioquia Working Group responds to Covid-19 - Analysis of impacts and risks in the territories, the peace process, and other social processes.
Antioquia Rural Development Network.
Rurality, Equity, and Diversity and Peace Program.
Education and Rurality Network in Antioquia.
Regional Strategic Process for Eastern Antioquia (PER).
Notable Projects
Knowledge exchange forum. Towards a research policy for the implementation of epistemic diversity at the Universidad de Antioquia. 2019-2020.
Acciones educativas de "Expedición Dignidad": la comida al centro de pensamiento: Fanzine de la "La Ollatón, toque plural, sazón popular", "Huertas Verticales" y "Cartas al viento" Educational actions of "Expedition Dignity": Food at the center of thought: Fanzine of "La Ollatón, toque plural, sazón popular", "Huertas Verticales" and "Cartas al viento". 2020.
The construction of the Professional Identity of the Rural Teachers of the areas in the San Nicolás Valley, from the perspective of the configuration of the Network of Rural Teachers (REMAR) of the Subregion of Eastern Antioquia. 2018-2020.
Joint participation in the building of the Rurality and Peace Observatory in pandemic and post-pandemic contexts. 2020.
Main Research Results
Ideología de la normalidad: Un concepto clave para comprender la discapacidad desde América Latina In: Estudios Críticos en Discapacidad: Una polifonía desde América Latina. (Ideology of normality: A key concept for understanding disability from Latin America In: Critical Studies in Disability. A polyphony from Latin America). 2020 ISBN 978-987-722-553- (Book chapter).
"Acción educativa desde la cocina: en búsqueda del reconocimiento de territorios, sujetos, experiencias y saberes" (Educational action from the kitchen: In search of recognition of territories, subjects, experiences, and knowledge). In: "Human Development for All. Social Sciences in Dialogue for an Inclusive Society". 2020. ISBN: 978-88-95697-08-6 (Book chapter).
Colección Dɨwẽrsʻsã, Diversidades y saberes ancestrales (Collection Dɨwẽrsʻsã, Diversities, and Ancestral Knowledge).
Co-construcción del Documento Maestro del Programa de Profesionalización "Pedagogía en Ruralidad y Paz", en proceso de aprobación ante el Consejo Académico de la UdeA (Joint construction of the Master Document of the Professionalization Program "Pedagogy in Rurality and Peace," pending approval by the Academic Council of the Universidad de Antioquia) 2020.
Research Portafolio
Design, structuring, and implementation of research, community outreach, teaching, diploma courses, and dissemination projects of high social impact and academic excellence from the lines of action defined by the group (Social Pedagogy and Education; Rural Education and Ruralities; Higher Education and Regional Development).
Creation, design, implementation, and expert advice for carrying out school workshops based on the epistemologies of food as a proposal of social pedagogy, decolonizing, inclusive, diverse, and territorially relevant.
"Deployment of Care and Cordial Reason: A Formative Alternative in Times of Emergency and on the Horizon of Planetary Sustainability." Educational workshops for teachers.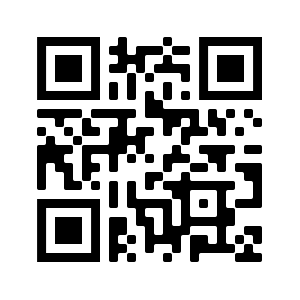 More Information

Portal UdeA - Iconos Footer - WCV(JSR 286)
Actions