Z7_NQ5E12C0LOF160QDKRNCOGGJI3
Portal U de A - Cabezote - WCV(JSR 286)
Actions
Teclas de Ayuda de acceso Rápido
ALT + 1 Inicio
ALT + 2 Noticias
ALT + 3 Mapa de sitio
ALT + 4 Búsqueda
ALT + 5 Preguntas frecuentes
ALT + 6 Atención al ciudadano
ALT + 7 Quejas y reclamos
ALT + 8 Iniciar Sesión
ALT + 9 Directorio telefónico
jueves, 18 de agosto 2022
18/08/2022
Links
Z7_NQ5E12C0LOF160QDKRNCOGGJ35
Inglés UdeA - MegaMenu - JSR(286)
Actions
Z7_NQ5E12C0LOF160QDKRNCOGGJA0
Portal U de A - Visor de Contenido - WCV(JSR 286)
Actions
Z7_NQ5E12C0LOF160QDKRNCOGGJA1

Research Perspectives in Science Education PiEnCias
Actions
Research Perspectives in Science Education PiEnCias
Academic Unit:
Faculty of Education
OECD
Discipline Social sciences
Subdiscipline Educational sciences
Strategic Focus
To train teacher-researchers with strengths in current research perspectives in Science Education (especially as it pertains to their reflection on their knowledge and own practices) and the critical use of ICT in science teaching and learning processes supported by epistemological, pedagogical, and didactic dimensions. To raise strategic alliances to another level in addressing environmental and sustainability issues, reflections on teaching and learning processes of scientific concepts, challenges, obstacles, and tensions faced by a science teacher when making use of Project-Based Learning.
Research Areas and Topics
Information and Communication Technologies for the teaching of natural sciences.
Training of natural science teachers.
Environmental Education.
Project-Based Learning.
Sustainable Development Goals (SDGs)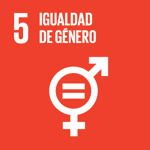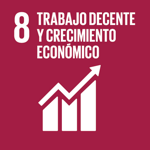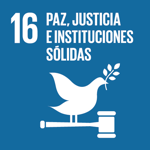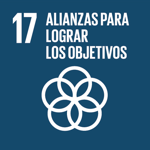 Group Coordinator

Sonia Yaneth López Ríos, PhD
PhD in Science Teaching
Universidad de Burgos, Spain
Group Coordinator Email
Scientific Cooperation
Collaborative Relationships
Universidad de Valladolid (Spain)
Universidad de Costa Rica
Federal University of Rio Grande do Sul (Brazil)
Universidad del Rosario
Universidad de Córdoba (Spain)
Universidad Arturo Prat (Chile)
University of Vechta (Germany)
Universidad EAFIT
CRIFPE (Canada)
Notable Projects
Experimental work supported by digital educational resources for the training of physics teachers.
The use of data acquisition systems in physics teaching: a commitment to re-signify the experimental activity and democratize knowledge.
Professional insertion program for beginning teachers at the Universidad de Antioquia: a possibility to qualify their professional development.
Sharing experiences, building professional teaching identity.
Main Research Results
Design and development of a training program for graduates of the School of Education
Construction of a methodological proposal for implementing data acquisition systems in experimental activity for physics teaching to enhance the conceptualization process in this disciplinary field
Design and development of a training process for ICT appropriation directed to university professors from the regions of the Department of Antioquia in the areas of health, engineering, and education using design-based research (DBR) as a methodology
Research Portafolio
Expert advice for undergraduate and postgraduate students, training, workshops, and design of online courses aligned with ICT
Open talks to the academic community related to experimental works in sciences supported by digital resources
Support to the teaching staff in the usage of technological resources they employ in science courses, specifically in physics
Training in the use of digital educational resources that accompany the development of experimental work in the areas of natural sciences, aimed at secondary school teachers and professors from the School of Education
Specialized advice in some relevant topics of environmental education
Training regarding assessment for teachers of higher and elementary education
Design and development of accompaniment processes for teachers, especially beginner teachers of elementary, middle, and higher education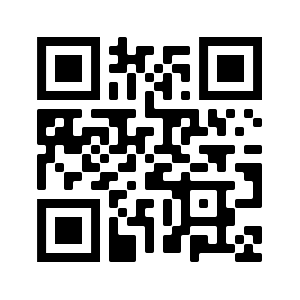 More Information

Z7_NQ5E12C0LOF160QDKRNCOGGJA3
Z7_NQ5E12C0LOF160QDKRNCOGGJQ0
Portal UdeA - Iconos Footer - WCV(JSR 286)
Actions