Z7_NQ5E12C0LOF160QDKRNCOGGJI3
Portal U de A - Cabezote - WCV(JSR 286)
Actions
Teclas de Ayuda de acceso Rápido
ALT + 1 Inicio
ALT + 2 Noticias
ALT + 3 Mapa de sitio
ALT + 4 Búsqueda
ALT + 5 Preguntas frecuentes
ALT + 6 Atención al ciudadano
ALT + 7 Quejas y reclamos
ALT + 8 Iniciar Sesión
ALT + 9 Directorio telefónico
miércoles, 17 de agosto 2022
17/08/2022
Links
Z7_NQ5E12C0LOF160QDKRNCOGGJ35
Inglés UdeA - MegaMenu - JSR(286)
Actions
Z7_NQ5E12C0LOF160QDKRNCOGGJA0
Portal U de A - Visor de Contenido - WCV(JSR 286)
Actions
Z7_NQ5E12C0LOF160QDKRNCOGGJA1

Education, Diversity and Inclusion EDI
Actions
Education, Diversity and Inclusion EDI
Academic Unit:
Faculty of Education
OECD
Discipline Social sciences
Subdiscipline Educational sciences
Strategic Focus
Our vision is to promote a sensitive and respectful professional education based on contributions from the concepts of education, diversity, and inclusion. This way the education sector contributes creatively with solutions to situations of inequality, oppression, and exploitation which affect the sustainability and well-being of diverse communities today. This exercise is built on relationships of institutional cooperation.
Research Areas and Topics
Education and Diversity
Digital environments, language, and diversity
University and culturally diverse communities
Sustainable Development Goals (SDGs)
Group Coordinator

Luanda Rejane Soares Sito, Ph.D.
Ph.D. in Applied Linguistics
University of Campinas - São Paulo, Brazil
Group Coordinator Email
Scientific Cooperation
Collaborative Relationships
Pontificia Universidad Javeriana - PUJ, Bogotá (Colombia)
Federal University of Rio Grande do Sul - FURG (Brazil)
Universidad Nacional de Colombia–UNAL - Medellin Campus
Reading, Writing and Speaking Center - Unisinos (Brazil)
University for the International Integration of the Afro-Brazilian Lusophony - Unilab (Brazil)
Notable Projects
Writing circles: study of research education in trajectories of students writing a thesis
Digital environments in non-school contexts
Research Portafolio
Specialized consulting and training in alternative and critical pedagogical topics, whose objective is to build a sensitive listening of would-be professionals regarding the demands and dimensions of life.
Specialized consultancies in professional training and academic writing.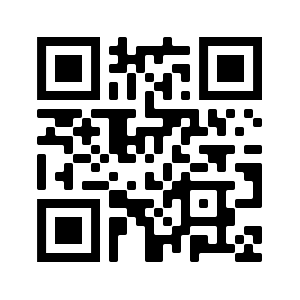 More Information

Z7_NQ5E12C0LOF160QDKRNCOGGJA3
Z7_NQ5E12C0LOF160QDKRNCOGGJQ0
Portal UdeA - Iconos Footer - WCV(JSR 286)
Actions