Z7_NQ5E12C0LOF160QDKRNCOGGJI3
Portal U de A - Cabezote - WCV(JSR 286)
Actions
Teclas de Ayuda de acceso Rápido
ALT + 1 Inicio
ALT + 2 Noticias
ALT + 3 Mapa de sitio
ALT + 4 Búsqueda
ALT + 5 Preguntas frecuentes
ALT + 6 Atención al ciudadano
ALT + 7 Quejas y reclamos
ALT + 8 Iniciar Sesión
ALT + 9 Directorio telefónico
miércoles, 17 de agosto 2022
17/08/2022
Links
Z7_NQ5E12C0LOF160QDKRNCOGGJ35
Inglés UdeA - MegaMenu - JSR(286)
Actions
Z7_NQ5E12C0LOF160QDKRNCOGGJA0
Portal U de A - Visor de Contenido - WCV(JSR 286)
Actions
Faculty of Communications and philology
Z7_NQ5E12C0LOF160QDKRNCOGGJA1

Regional Linguistic Studies Group
Actions
Regional Linguistic Studies Group
Academic Unit:
Faculty of Communications and philology
OECD
Discipline Humanities
Subdiscipline Languages and literature
Strategic Focus
To lead regional and national linguistic research projects in the different research areas. To supervise works and theses. To establish alliances and academic exchange with regional, national, and foreign linguistic research groups. To publish research results in recognized journals. To organize and participate in events for scientific dissemination and discussion. To manage internships for both students and teachers, participate in research and community outreach calls, train young researchers, and advise institutions.
Research Areas and Topics
Critical Discourse Analysis and Argumentation.
Dialectology and Sociolinguistics.
Lexicography.
Linguistics Applied to Language Teaching.
Textual Production and Interpretation.
Sustainable Development Goals (SDGs)
Group Coordinator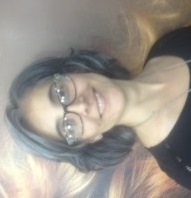 Adriana María Ortiz Correa, Ph.D.
Ph.D. in Linguistics.
Universidad de Antioquia, Colombia.
Group Coordinator Email
Research Group Email
Scientific Cooperation
Collaborative Relationships
We have developed projects alongside other groups from the UdeA, either as guests or as partners, to carry out projects financed by Minciencias (The Colombian Ministry of Science). We also have co-financed a research project, two international conferences on slang, and the publication of two books in conjunction with the Research Group in Linguistic Mediation from the Universitat de Lleida, Spain. We conducted an international conference and the publication of a book with the Universidad Nacional de Lanús, Argentina. In addition, several Group members participate in the UNESCO Chairs, ALFAL, EDICE Network, and others.
Notable Projects
The projects "Linguistic Atlas of Antioquia," "Parlache," and "Reading and writing at the University" led to books and articles of international dissemination. The Group has carried out projects co-financed by other national and foreign universities, such as "Descriptive Dictionary of Spanish of the Aburra Valley (DEVA)," "Slang, between Spain and Colombia," "Lexical and semantic studies," "The use of you, tú y vos in Medellín," "Treatment formulas and the use of textual markers," and "Phraseology in García Márquez's work." The Minciencias funded project "Spanish as a foreign language online " is currently ongoing.
Main Research Results
Investigación lingüística en Colombia: Interacción, escritura académica y lexicografía (Linguistic Research in Colombia: Interaction, Academic Writing and Lexicography). DOI: https://bit.ly/32z7pxQ. ISBN 978-3-631-76105-2.
Diccionario de uso de parlache (Parlache usage dictionary). ISBN 978-3-631-6697-5.
Estudios léxico-semánticos y pragmáticos del español Antioqueño y Colombiano (Lexical-Semantic and Pragmatic Studies of Spanish from Antioquia and Colombia). DOI: https://bit.ly/3kqfNWt. ISBN 978-3-631-6698-2.
Dichos, Refranes y Locuciones en las novelas de Gabriel García Márquez (Sayings, Proverbs and Phrases in the Novels of Gabriel García Márquez). ISBN 978-958-611-371-7.
Research Portafolio
We have the experience to advise on the formulation and development of research and community outreach projects in literacy and teaching of Spanish as a foreign language at different educational levels. We also train teachers in the teaching of Spanish as a foreign language. We offer advice for the elaboration of dictionaries. The Dictionary of Parlache and a database of testimonies and life stories of young people from the low-income and marginal sectors of Medellín are available. We also have pragmatic studies on the speech in Antioquia and the Aburra Valley, the press from Colombia and Antioquia, and national and regional phraseology.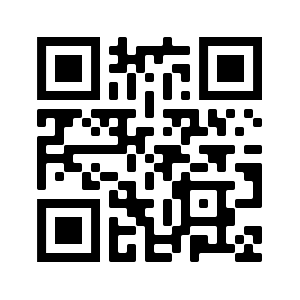 More Information

Z7_NQ5E12C0LOF160QDKRNCOGGJA3
Z7_NQ5E12C0LOF160QDKRNCOGGJQ0
Portal UdeA - Iconos Footer - WCV(JSR 286)
Actions