Z7_NQ5E12C0LOF160QDKRNCOGGJI3
Portal U de A - Cabezote - WCV(JSR 286)
Actions
Teclas de Ayuda de acceso Rápido
ALT + 1 Inicio
ALT + 2 Noticias
ALT + 3 Mapa de sitio
ALT + 4 Búsqueda
ALT + 5 Preguntas frecuentes
ALT + 6 Atención al ciudadano
ALT + 7 Quejas y reclamos
ALT + 8 Iniciar Sesión
ALT + 9 Directorio telefónico
martes, 9 de agosto 2022
09/08/2022
Links
Z7_NQ5E12C0LOF160QDKRNCOGGJ35
Inglés UdeA - MegaMenu - JSR(286)
Actions
Z7_NQ5E12C0LOF160QDKRNCOGGJA0
Portal U de A - Visor de Contenido - WCV(JSR 286)
Actions
Faculty of Communications and philology
Z7_NQ5E12C0LOF160QDKRNCOGGJA1

Psycholinguistics and Prosody
Actions
Psycholinguistics and Prosody
Academic Unit:
Faculty of Communications and philology
OECD
Discipline Humanities
Subdiscipline Languages and literature
Strategic Focus
We intend to delve into the study of the cognitive processes of language, particularly in reading, writing, prosody, and language acquisition.
Research Areas and Topics
Cognitive Processes of Reading and Writing.
Auditory and Visual Perception.
Speech Acquisition.
Prosodic Analysis of Different Voices in Colombia.
Prosody from a Psycholinguistic Perspective.
Sustainable Development Goals (SDGs)
Group Coordinator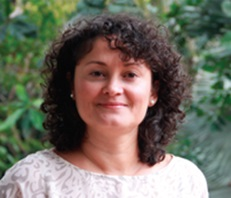 Mercedes Amparo Muñetón Ayala, Ph.D.
Ph.D. in Neuroscience.
Universidad de La Laguna, Spain.
Group Coordinator Email
Scientific Cooperation
Collaborative Relationships
PROFONDIS Research Group - Universidad de La Laguna.
University Institute of Neuroscience - Universidad de La Laguna.
Basque Center on Cognition, Brain and Language – Donostia (Spain).
Neuroscience Research Group - Universidad de Antioquia.
Notable Projects
Validation of an auditory and visual, and linguistic and non-linguistic perceptual processes test in elementary school children in Medellin.
Influence of prosodic parameters in the construction of meaning: interpretation through behavioral responses and evoked potentials.
Comparative study of intonation and accent in border zones of Spanish.
Main Research Results
Temporal processing allows to identify children at risk of having reading difficulties. Result available for consultation in: Visual and auditory perception in preschool children at risk for dyslexia. DOI: https://doi.org/10.1016/j.ridd.2014.07.007
The pointing of children between 12 and 36 months has a function. Result available for consultation in: The role of pointing in the immediate and displaced references in early mother-child communication; Functions of the pointing gesture in mothers and their 12 to 36-month-old children during everyday activities. DOI: https://bit.ly/2Y1Noxj
The abstract mark of the adverb presents markers that reuse the neural circuits of the response to inhibition. Result available for consultation in: Sentential negation modulates inhibition in a stop-signal task. Evidence from behavioral and ERP data. DOI: https://bit.ly/33Wz38X
Research Portafolio
Analysis of auditory and visual perceptual processes in linguistic and non-linguistic stimuli and their relationship with literacy development.
Training of teachers and/or parents on the cognitive processes that underlie in reading and writing.
Characterization of the prosodic features between Colombian localities and the Romanesque space.
Training of undergraduate, master, and doctoral students in psycholinguistics and prosody.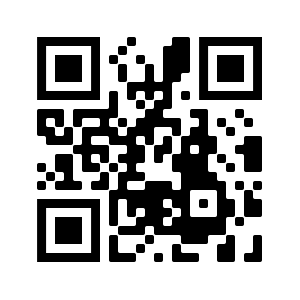 More Information

Z7_NQ5E12C0LOF160QDKRNCOGGJA3
Z7_NQ5E12C0LOF160QDKRNCOGGJQ0
Portal UdeA - Iconos Footer - WCV(JSR 286)
Actions