Z7_NQ5E12C0LOF160QDKRNCOGGJI3
Portal U de A - Cabezote - WCV(JSR 286)
Actions
Teclas de Ayuda de acceso Rápido
ALT + 1 Inicio
ALT + 2 Noticias
ALT + 3 Mapa de sitio
ALT + 4 Búsqueda
ALT + 5 Preguntas frecuentes
ALT + 6 Atención al ciudadano
ALT + 7 Quejas y reclamos
ALT + 8 Iniciar Sesión
ALT + 9 Directorio telefónico
martes, 16 de agosto 2022
16/08/2022
Links
Z7_NQ5E12C0LOF160QDKRNCOGGJ35
Inglés UdeA - MegaMenu - JSR(286)
Actions
Z7_NQ5E12C0LOF160QDKRNCOGGJA0
Portal U de A - Visor de Contenido - WCV(JSR 286)
Actions
Faculty of Communications and philology
Z7_NQ5E12C0LOF160QDKRNCOGGJA1

Latin American Literature and Intellectual Culture Study Group
Actions
Latin American Literature and Intellectual Culture Study Group
Academic Unit:
Faculty of Communications and philology
OECD
Discipline Humanities
Subdiscipline Languages and literature
Strategic Focus
The mission of the Latin American Literature and Intellectual Culture Study Group of Universidad de Antioquia is to strengthen the different research areas of intellectual history, becoming a national and international research reference through the development of research in undergraduate (on the intellectual history seedbed), master, doctorate, and post doctorate programs.
Research Areas and Topics
Edition of the fundamental works of Latin American thinking.
Study of Afro literature in Latin America.
Latin American intercultural Germanistics.
Indigenous thinking in Latin America.
Latin American political, social, and philosophical thinking.
History of Latin American literary and intellectual Institutions.
Intellectual biography.
Sustainable Development Goals (SDGs)
Group Coordinator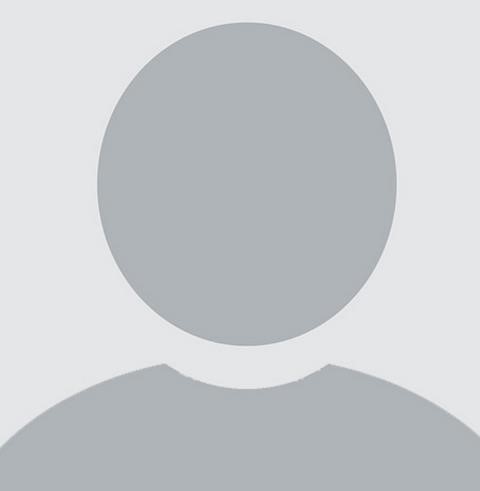 Juan Guillermo Gómez García, Ph.D.
Ph.D. in Philosophy.
Bielefeld University, Germany.
Group Coordinator Email
Research Group Email
Scientific Cooperation
Collaborative Relationships
CeDInCI — Centro de Documentación e Investigación de la Cultura de Izquierda. (Center of Documentation and Research of the Left Culture).
Permanent seminar on intellectual history of Latin America. (Universidad Autónoma Metropolitana de México, Cuajimalpa Unit).
University of Heidelberg, Germany.
Universidad Nacional de Colombia, Leticia Campus.
Free University of Berlin, Germany.
Universidad de Chiapas, Mexico.
Notable Projects
Knowledge Dialogue: Towards a new research policy for the implementation of epistemic diversity at Universidad de Antioquia, 2019.
Intellectual biography of Rafael Gutiérrez Girardot (1928-2005): A man of three worlds.
Intellectual history of the Conflict in Colombia 1990-2010. Intellectuals, magazines and ideas.
Intellectual history essays. Methodological incursions (Publishing Fund, School of Communications, Universidad de Antioquia).
Main Research Results
Notebooks of Latin American Culture Collection GELCIL-UNAULA.
Seedbed on Intellectual History.
Organization of the First International Congress of Intellectual History of Latin America (Universidad de Antioquia; Medellin, Colombia, 2012).
First Conferences of Colombian intellectual history (Universidad de Antioquia; Medellin, Colombia, 2015).
Tribute to Rafael Gutiérrez Girardot: ten years after his death (Universidad de Antioquia, Universidad del Rosario, Archivo de Bogotá (Archive of Bogotá); Bogotá, Colombia, October 2015).
Conferences, workshops, translations, lectures, assessments as academic peers, courses, social campaigns, academic advisory, and cultural events.
Translation: Andrés Quintero. Semper, Frank (2018). Los derechos de los pueblos indígenas en Colombia. (Indigenous people's rights in Colombia.) Bogotá: Temis.
Research Portafolio
Phantastische Entgegnungen. Deutsche Blicke auf indianische Welten. Zweisprachige Anthologie Selnich, Vivas Hurtado (Coordinator).
Utopías Móviles: Nuevos caminos para la historia intelectual en América Latina. (Mobile Utopias: New Paths for Intellectual History in Latin America.) Selnich Vivas Hurtado (Coordinator). Diente de León, 2014.
Historias, desaciertos e investigación en Colombia. (Stories, mistakes, and research in Colombia.) Juan Guillermo Gómez García and Selnich Vivas Hurtado (authors). Universidad Autónoma Latinoamericana, 2015.
La Carta de Jamaica 200 años después. Vigencia y memoria de Bolívar. (The Jamaica Letter 200 years later. Validity and memory of Bolívar.) Juan Guillermo Gómez García (author) Ediciones B, 2015, among others.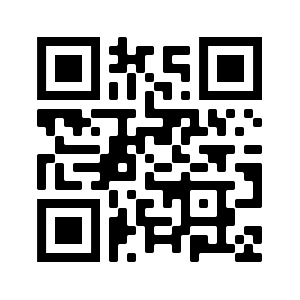 More Information

Z7_NQ5E12C0LOF160QDKRNCOGGJA3
Z7_NQ5E12C0LOF160QDKRNCOGGJQ0
Portal UdeA - Iconos Footer - WCV(JSR 286)
Actions