Z7_NQ5E12C0LOF160QDKRNCOGGJI3
Portal U de A - Cabezote - WCV(JSR 286)
Actions
Teclas de Ayuda de acceso Rápido
ALT + 1 Inicio
ALT + 2 Noticias
ALT + 3 Mapa de sitio
ALT + 4 Búsqueda
ALT + 5 Preguntas frecuentes
ALT + 6 Atención al ciudadano
ALT + 7 Quejas y reclamos
ALT + 8 Iniciar Sesión
ALT + 9 Directorio telefónico
miércoles, 17 de agosto 2022
17/08/2022
Links
Z7_NQ5E12C0LOF160QDKRNCOGGJ35
Inglés UdeA - MegaMenu - JSR(286)
Actions
Z7_NQ5E12C0LOF160QDKRNCOGGJA0
Portal U de A - Visor de Contenido - WCV(JSR 286)
Actions
Faculty of Communications and philology
Z7_NQ5E12C0LOF160QDKRNCOGGJA1
Journalism Studies
Academic Unit:
Faculty of Communications and philology
OECD
Discipline Social sciences
Subdiscipline Media and communications
Strategic Focus
The group seeks to contribute to the theoretical and methodological development of journalism as a field for producing senses from the Latin American social and political scene. We aim to do so through pedagogical, research, and production exercises for creating journalistic narratives that enable the establishment of a dialog with the stories' protagonists.
Research Areas and Topics
Media analysis.
Photography and graphical reporting.
Hybrid narratives.
Journalism and memory.
Sustainable Development Goals (SDGs)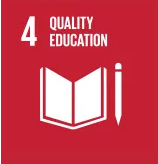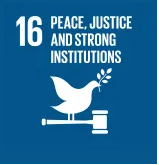 Group Coordinator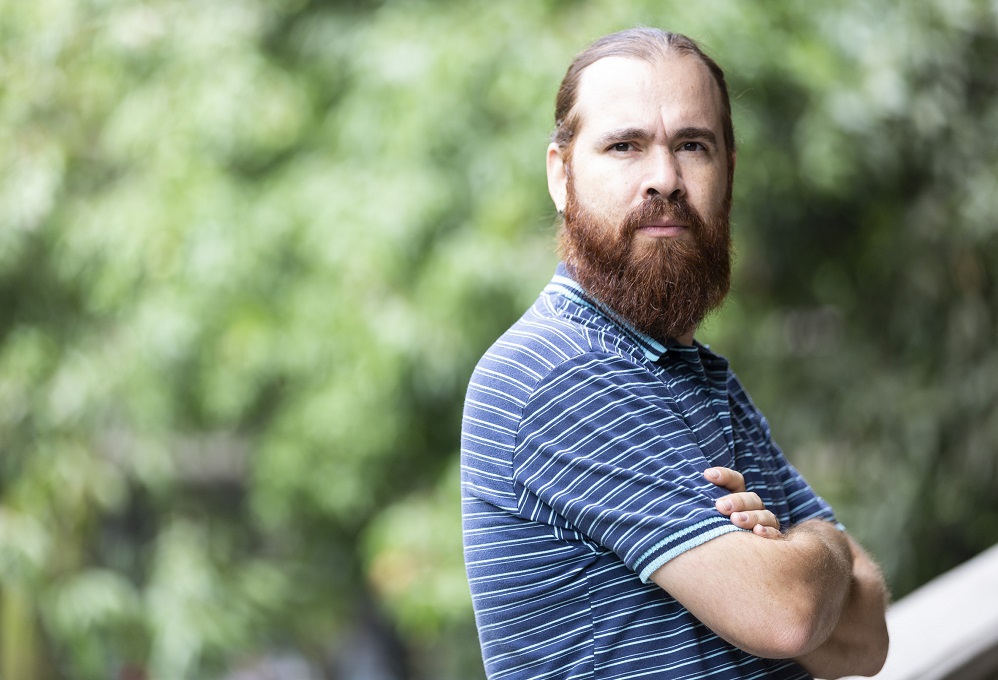 Luis Daniel Botero Arango, MSc.
Social Communicator-Journalist and Specialist in Public Journalism.
Pontificia Bolivariana University, Colombia.
Master in Social Sciences.
University of Art and Social Sciences, Chile.
Master in Communication and Public Opinion.
Latin American Faculty of Social Sciences, Ecuador.
Group Coordinator Email
Research Group Email
Scientific Cooperation
Collaborative Relationships
DW Akademie.
Ortega and Gasset University Research Institute (Instituto Universitario de Investigación Ortega y Gasset).
Museum of Memory and Human Rights (Museo de la Memoria y los Derechos Humanos ), Chile.
Coordinator of Community, Popular and Educational Media of Ecuador (Coordinadora de medios comunitarios, populares y educativos del Ecuador, CORAPE).
Intercultural Communication Services (Servicios en Comunicación Intercultural, SERVINDI), Perú.
Medellín Memory House Museum (Museo Casa de la Memoria de Medellín).
Consejo de Redacción Association.
Vokaribe Radio.
Political Studies Institute (Instituto de Estudios Políticos ), Universidad de Antioquia.
Inter-American School of Library Science (Escuela Interamericana de Bibliotecología), Universidad de Antioquia.
Notable Projects
50 years of violence and resistance at Universidad de Antioquia.
Human Rights violations in six Amazon basin countries during the pandemic's first year.
Analysis of the relationship between the treatment of the information generated by mining companies and journalistic media concerning the Gramalote and Buriticá projects, and the opinions held by the nearby communities regarding the dynamics of mining in their territories.
Journalistic contributions to the construction of local memories and public discussion on political violence in Colombia. The Hacemos Memoria experience (2014-2019).
Main Research Results
Memories: shared concepts, tales, and experiences (Memorias, conceptos, relatos y experiencias compartidas). ISBN: 978-958-5596-49-8 (Academic, methodological, and political contribution to the construction of memory in Colombia).
50 years of violence and resistance at Universidad de Antioquia http://hacemosmemoria.org/udea50/ (Contributions toward clearing up what happened in the university. Report delivered by Universidad de Antioquia to the Commission for the Clarification of Truth, Coexistence and Non-repetition).
Granada, a tale of pain and resistance. http://hacemosmemoria.org/granada/intro/ (Contributions toward truth and the symbolic reparation to victims in the Granada municipality, Antioquia).
Documentary: "Lights and Shadows." https://www.youtube.com/watch?v=aorqbZsm6xw&t=97s (Contributions toward symbolic reparation, reconciliation, and the elucidation of truth in the Sonsón municipality).
Research Portafolio
The group is capable of designing and carrying out formal and non-formal academic education training proposals, as well as consultancy and advising related to journalism, particularly in terms of armed conflict memory and working with victims. We have offered the Historical Memory and Memory Narratives certification program for five years. We have also provided advice regarding armed conflict memory matters for alternative and community media and victim organizations. In addition, we have trained such groups on producing journalistic stories that all allow to understand the conflict's dynamics and its consequences on the territories.
More Information

Z7_NQ5E12C0LOF160QDKRNCOGGJA3
Z7_NQ5E12C0LOF160QDKRNCOGGJQ0
Portal UdeA - Iconos Footer - WCV(JSR 286)
Actions