Z7_NQ5E12C0LOF160QDKRNCOGGJI3
Portal U de A - Cabezote - WCV(JSR 286)
Actions
Teclas de Ayuda de acceso Rápido
ALT + 1 Inicio
ALT + 2 Noticias
ALT + 3 Mapa de sitio
ALT + 4 Búsqueda
ALT + 5 Preguntas frecuentes
ALT + 6 Atención al ciudadano
ALT + 7 Quejas y reclamos
ALT + 8 Iniciar Sesión
ALT + 9 Directorio telefónico
sábado, 13 de agosto 2022
13/08/2022
Links
Z7_NQ5E12C0LOF160QDKRNCOGGJ35
Inglés UdeA - MegaMenu - JSR(286)
Actions
Z7_NQ5E12C0LOF160QDKRNCOGGJA0
Portal U de A - Visor de Contenido - WCV(JSR 286)
Actions
Faculty of Communications and philology
Z7_NQ5E12C0LOF160QDKRNCOGGJA1

Contracampo: Research Group - Audiovisual and Multimedia Creation
Actions
Contracampo: Research Group - Audiovisual and Multimedia Creation
Academic Unit:
Faculty of Communications and philology
OECD
Discipline Social sciences
Subdiscipline Media and communications
Strategic Focus
The Contracampo group will continue to establish itself through 2024, both nationally and internationally, as a model for the production and socialization of specialized knowledge, thus operating as a leading and invigorating group for audiovisual research.
Research Areas and Topics
Audiovisual representation: forms and meanings.
Historical and socio-cultural studies of audiovisual content.
Dynamics of pedagogy and research - audiovisual creation.
Archaeology and history of technical media.
Sustainable Development Goals (SDGs)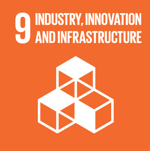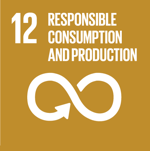 Group Coordinator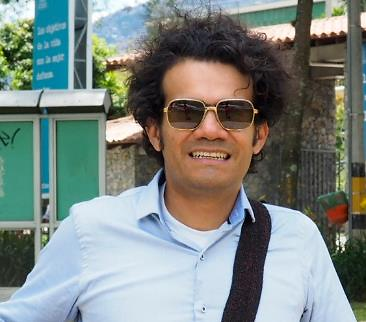 Ricardo Cedeño Montaña, Ph.D.
Ph.D. in History and Cultural Theory.
Humbolt University of Berlin, Germany.
Group Coordinator Email
Research Group Email
Scientific Cooperation
Collaborative Relationships
Currently, the group is working on a project for the Cinematographic Development Fund (­Fondo de Desarrollo Cinematográfico, FDC), a Colombian state entity. Additionally, the group has hosted various academic events in collaboration with the Faculty of Architecture of Universidad Nacional de Colombia, Medellín campus. Currently, the group is collaborating in an ongoing project with the Universidad de Antioquia, School of Arts and also with the School of Arts [Escuela de Artes] from the Universidad Nacional de Colombia, Medellín.
Notable Projects
Al Sur del Oeste: el Wéstern en Sudamérica. (South of the West: Western in South America).
Al Sur del Oeste y al lado de la frontera: el Wéstern en Colombia y México. (South of the West and Next to the Border: Western in Colombia and Mexico).
Modelo de acompañamiento para emprendimientos culturales y creativos. (Accompaniment Model for Cultural and Creative Entrepreneurships).
Cine expandido: el audiovisual multipantalla y multiplataforma. (Expanded Cinema: Multi-screen and Multi-Platform Audiovisual Content).
Main Research Results
Indómita: Colombia según el cine extranjero. ISBN: 978-958-784-228-9 (Untamed: Colombia according to foreign cinema. ISBN: 978-958-784-228-9)
Portable Moving Images: A Media History of Storage Formats. ISBN: 978-3-11-055288-1
Por el lente de un cinéfago: Antología de cine colombiano. ISBN: 9789587643527 (Through a Cinephagus' Lens: Anthology of Colombian Cinema. ISBN: 9789587643527)
Introduction. El campo audiovisual latinoamericano: disputas y desafíos. (The Latin American Audiovisual Field: Disputes and Challenges) DOI: https://bit.ly/30VW4rb
El cine que corrompe o exalta: prácticas y discursos de la censura cinematográfica. El caso de Cali, Colombia, 1945-1955. (Films that Pervert or Uplift: Practices and Discourses of Film Censorship. The Case of Cali, Colombia, 1945-1955) DOI: https://bit.ly/2APspVZ
María, de Grau, en el contexto cinematográfico colombiano: "María está rara" (María, from Grau, in the Colombian Cinematic Context: "María está rara") DOI: https://bit.ly/2ASqbFf
Encoding Color: Between Perception and Signal DOI: https://bit.ly/3eBOaq0
Research Portafolio
Expert advice on the design, analysis, and development of research–creation projects at a graduate level.
Expert advice for state entities and the community on the study, creation, and execution of audiovisual and multimedia projects.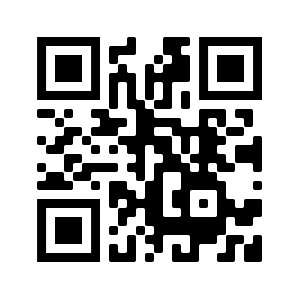 More Information

Z7_NQ5E12C0LOF160QDKRNCOGGJA3
Z7_NQ5E12C0LOF160QDKRNCOGGJQ0
Portal UdeA - Iconos Footer - WCV(JSR 286)
Actions