Z7_NQ5E12C0LOF160QDKRNCOGGJI3
Portal U de A - Cabezote - WCV(JSR 286)
Actions
Teclas de Ayuda de acceso Rápido
ALT + 1 Inicio
ALT + 2 Noticias
ALT + 3 Mapa de sitio
ALT + 4 Búsqueda
ALT + 5 Preguntas frecuentes
ALT + 6 Atención al ciudadano
ALT + 7 Quejas y reclamos
ALT + 8 Iniciar Sesión
ALT + 9 Directorio telefónico
lunes, 15 de agosto 2022
15/08/2022
Links
Z7_NQ5E12C0LOF160QDKRNCOGGJ35
Inglés UdeA - MegaMenu - JSR(286)
Actions
Z7_NQ5E12C0LOF160QDKRNCOGGJA0
Portal U de A - Visor de Contenido - WCV(JSR 286)
Actions
Faculty of Communications and philology
Z7_NQ5E12C0LOF160QDKRNCOGGJA1

Communication, Journalism, and Society
Actions
Communication, Journalism, and Society
Academic Unit:
Faculty of Communications and philology
OECD
Discipline Social sciences
Subdiscipline Media and communications
Strategic Focus
The Communication, Journalism and Society research group studies social communication processes, including journalism understood as a form of representation and construction of life in society. It contributes to the theoretical, applied and methodological development of communications and journalism to promote the visibility of the role they play as processes that build society. And finally, it designs and executes research projects in the area of communications and journalism, taking into account their interrelations with other spheres of knowledge.
Research Areas and Topics
Communication and culture.
Content analysis, production, and reception of media.
Social change, management, and relationships in organizations.
Digital communication.
Sustainable Development Goals (SDGs)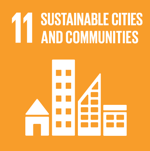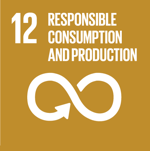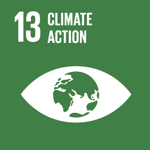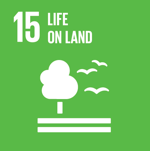 Group Coordinator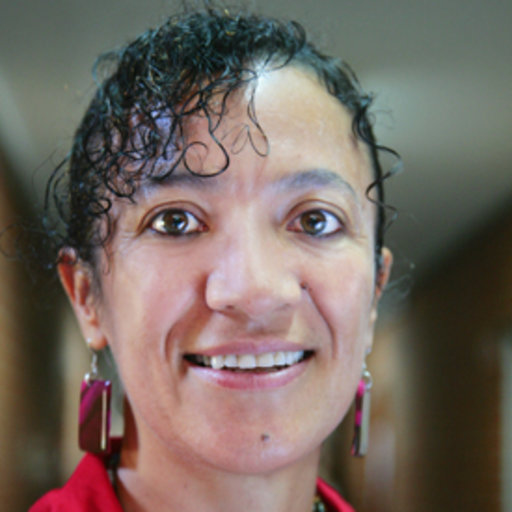 Alba Shirley Tamayo Arango, Ph.D.
PhD in Social Psychology.
Universidad Autónoma de Barcelona, Spain.
Group Coordinator Email
Research Group Email
Scientific Cooperation
Collaborative Relationships
Universidad de Jalisco.
Methodist University of São Paulo.
Universidad Autónoma de Occidente.
Universidad Javeriana.
Territory Study Group from the Institute of Regional Studies (GET­Grupo Estudios del Territorio del INER).
Grupo Didáctica y Nuevas tecnologías (Didactics and New Technologies Group).
MOE (Misión de Observación Electoral / Electoral Observation Mission).
Alianza por la Minería Responsable (Alliance for Responsible Mining).
Universidad Nacional de Colombia, Medellín.
EAFIT University.
Universidad del Valle (University of Valle).
Universidad Autónoma Latinoamericana (Autonomous Latin American University).
Notable Projects
Fundamentos teóricos y epistemológicos de la comprensión como método. (Theoretical and epistemological foundations of comprehension as a method).
Seguimiento a la información publicada en twitter por candidatos en las elecciones regionales y locales 2019. (Tracking of the information published on Twitter by candidates in the 2019 regional and local elections).
Ruta de apropiación de las TIC para cualificar las prácticas docentes en educación superior para la modalidad virtual. (Appropriation path of ICT for qualifying teaching practices in virtually-mediated graduate education).
Prácticas comunicativas en la agricultura urbana de Medellín: tejido social, territorio y saberes. (Communicative practices in Medellin's urban agriculture: social fabric, territory, and knowledge).
Procesos de comunicación en torno al perdón y la reconciliación liderados por mujeres víctimas del conflicto armado pertenecientes al movimiento social Madres de la Candelaria. (Communication processes around forgiveness and reconciliation, lead by armed conflict victim women pertaining to the Madres de la Candelaria [Mothers of La Candelaria] social movement).
Main Research Results
La invisibilidad del proceso de paz en el cubrimiento televisivo en Antioquia (Invisibility of Colombia's Peace Process in the Department of Antioquia's television coverage) ISBN: 978-958-59221-4-3.
La Universidad Intercultural Crítica: diálogos, disputas y resistencias epistemológicas en Unitierra (The Critical Intercultural University: Epistemological dialogues, disputes, and resistances in Uniterra [The University of Earth]) ISBN: 978-958-784-282-1.
Good Data: Truly Smart Cities, Buen Conocer, Digital Activism and Urban Agroecology in Colombia. ISBN 978-94-92302-27-4.
Political activism before the premiere: Indigenous audiovisual production, knowledge otherwise and gender complementarity in the Wiwa film Ushui. DOI: https://bit.ly/3rFIiTT
Economías de la comunicación y la información en el movimiento social Madres de la Candelaria de Medellín-Colombia (Communication and information economies in the Madres de la Candelaria [Mothers of La Candelaria] social movement from Medellin - Colombia) ISBN: 978-84-1628-54-8.
El Dolor Habla. Memoria histórica de mujeres víctimas del conflicto armado del municipio de San Francisco- Antioquia (The Pain of Speech. Historical memory of women victims of armed conflict from the Municipality of San Francisco - Antioquia) ISBN: 978-958-8943-29-9.
Research Portafolio
Proyecto multimedial Agora, Historia de las ideologías políticas / Agora multimedia project, History of political ideologies (http://comunicaciones.udea.edu.co/agora), carried out between 2005 and 2008.
Proyecto Multimedial Todos Somos Historia / Todos Somos Historia [We Are All History] Multimedia Project (http://comunicaciones.udea.edu.co/tsh), carried out between 2009 and 2010.
Proyecto Multimedial Propiedad Pública / Propiedad Pública [Public Property] Multimedia Project, carried out between 2011 and 2012.
Organizational communication assessment and measurement course offered to graduates from the School of Communications and Philology.
Multimedia con aspectos culturales de la historia de Colombia en los últimos 200 años: Bicentenario para Niños (Multimedia with cultural aspects of Colombian history in the last 200 years: Bicentennial for Kids).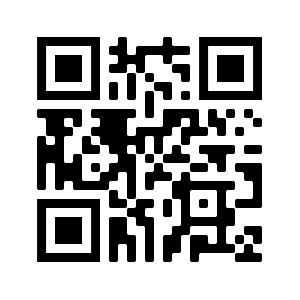 More Information

Z7_NQ5E12C0LOF160QDKRNCOGGJA3
Z7_NQ5E12C0LOF160QDKRNCOGGJQ0
Portal UdeA - Iconos Footer - WCV(JSR 286)
Actions