Z7_NQ5E12C0LOF160QDKRNCOGGJI3
Portal U de A - Cabezote - WCV(JSR 286)
Actions
Teclas de Ayuda de acceso Rápido
ALT + 1 Inicio
ALT + 2 Noticias
ALT + 3 Mapa de sitio
ALT + 4 Búsqueda
ALT + 5 Preguntas frecuentes
ALT + 6 Atención al ciudadano
ALT + 7 Quejas y reclamos
ALT + 8 Iniciar Sesión
ALT + 9 Directorio telefónico
domingo, 14 de agosto 2022
14/08/2022
Links
Z7_NQ5E12C0LOF160QDKRNCOGGJ35
Inglés UdeA - MegaMenu - JSR(286)
Actions
Z7_NQ5E12C0LOF160QDKRNCOGGJA0
Portal U de A - Visor de Contenido - WCV(JSR 286)
Actions
Faculty of Communications and philology
Z7_NQ5E12C0LOF160QDKRNCOGGJA1
Colombia: Word Traditions
Academic Unit:
Faculty of Communications and philology
OECD
Discipline Humanities
Subdiscipline Languages and literature
Strategic Focus
The "Colombia: tradiciones de la palabra" group has become established as a research group distinguished both nationally and internationally for formulating and carrying out research projects on the historic approach of Colombian Literature in a Latin American context.
Research Areas and Topics
Editorial studies.
Historiography and history of Colombian literature.
Bibliographical research: Colombian Literature Information System (Sistema de Información de la Literatura Colombiana, SILC­).
Sustainable Development Goals (SDGs)
Group Coordinator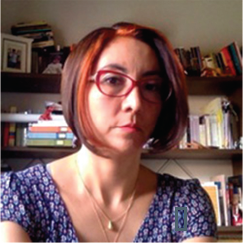 Ana María Agudelo Ochoa, Ph.D.
Ph.D. in Romance Philology.
Universitat de Barcelona, Spain.
Group Coordinator Email
Scientific Cooperation
Collaborative Relationships
Instituto Caro y Cuervo.
Jorge Tadeo Lozano University.
Escritoras Latinoamericanas del Siglo XIX (Nineteenth-Century Latin American Women Writers), ELADD, https://eladd.org/
Colaboratorio de Vinculación para las Ciencias Sociales Computacionales y las Humanidades Digitales, Colav (Correlation co-laboratory for computational human sciences and digital humanities, CoLav). http://colav.udea.edu.co
Revistas Culturales 2.0 Project, University of Tübingen, https://www.revistas-culturales.de/en
Notable Projects
La edición del cuento colombiano en el siglo XX. Poéticas y soportes. (Editing of the Colombian tale in the twentieth century. Poetics and supports).
El cuento colombiano en las revistas literarias colombianas (1900-1950). Estudio histórico y hemerográfico. (The Colombian tale in Colombian literary journals (1900 - 1950). A historic and hemerographic study).
Balance historiográfico de las publicaciones periódicas hispanoamericanas: temas, enfoques y conclusiones. (Historiographic assessment of Hispano-American periodic publications: subjects, approaches, and conclusions).
Formas históricas del intelectual colombiano Una reconstrucción a partir de la prensa literaria entre 1850 y 1900. (Historic forms of the Colombian intellectual. A reconstruction based on literary press between 1850 and 1900).
El crítico de lo cultural en las publicaciones periódicas de 1900 a 1960. Una forma histórica del intelectual colombiano. (The critic of cultural content in periodic publications between 1900 and 1960. A historic form of the Colombian intellectual).
Fuentes para una historia del cuento hispanoamericano del siglo XX. Capítulo Colombia. (Sources for a history of the twentieth century Hispano-American tale. Colombia Chapter).
Main Research Results
Books:
La edición de cuento en Colombia en el siglo XX: apuestas editoriales y legitimación de un género. Biblioteca Latinoamericana de Cultural del Libro (Editing of tales in Colombia in the twentieth century: editorial proposals and legitimation of a genre). Co-edition between Universidad Javeriana, Universidad del Rosario, Universidad Autónoma, unidad Cuajimalpa [Cuajimalpa unit] (Mexico).
Tomás Carrasquilla: nuevas lecturas críticas de su obra literaria (Tomás Carrasquilla: New critical readings of his literary work). Peter Lang Publishing, Berlin.
Una neogranadina en el templo de Minerva. Antología de la obra de Josefa Acevedo de Gómez (A Neogranadan in the Minerva temple. An anthology of Josefa Acevedo de Gómez's work). ELADD, California State University, Long Beach., among others.
Monographic issues in academic journals:
Research Portafolio
Consulting on the formulation and development of research projects in the field of literary studies, emphasizing in literary historiography and history, bibliographic research, and editorial studies.
Support in the recovery, digitalization, labeling, and analysis of cultural heritage files.
Education and research from the perspective of Digital Humanities.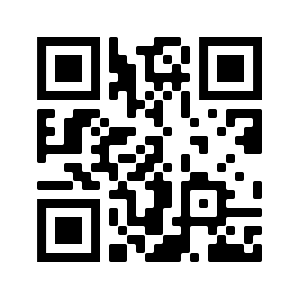 More Information

Z7_NQ5E12C0LOF160QDKRNCOGGJA3
Z7_NQ5E12C0LOF160QDKRNCOGGJQ0
Portal UdeA - Iconos Footer - WCV(JSR 286)
Actions