Z7_NQ5E12C0LOF160QDKRNCOGGJI3
Portal U de A - Cabezote - WCV(JSR 286)
Actions
Teclas de Ayuda de acceso Rápido
ALT + 1 Inicio
ALT + 2 Noticias
ALT + 3 Mapa de sitio
ALT + 4 Búsqueda
ALT + 5 Preguntas frecuentes
ALT + 6 Atención al ciudadano
ALT + 7 Quejas y reclamos
ALT + 8 Iniciar Sesión
ALT + 9 Directorio telefónico
miércoles, 17 de agosto 2022
17/08/2022
Links
Z7_NQ5E12C0LOF160QDKRNCOGGJ35
Inglés UdeA - MegaMenu - JSR(286)
Actions
Z7_NQ5E12C0LOF160QDKRNCOGGJA0
Portal U de A - Visor de Contenido - WCV(JSR 286)
Actions
Z7_NQ5E12C0LOF160QDKRNCOGGJA1
Regional Music
Academic Unit:
Faculty of Arts
OECD
Discipline Humanities
Subdiscipline Arts, history of arts, performing arts, music
Strategic Focus
To contribute to the knowledge and use of musical heritage from a perspective of social development and cultural exchange. To characterize the Indo and Afro music of Colombia; to analyze dynamics of cultural change of mestizo, urban and rural music expressions of the country; to analyze local musical cultural industries; to build educational dynamics while contributing to the development of regional music; to develop scientific-technical methods and tools for managing regional music archives; and explore interactions between Colombian regional music and dances.
Research Areas and Topics
Regional Music Archives: Problems and Perspectives in Latin America
Music and dance interactions in Colombia
Music — education — culture
Music — identity — cultural change
Indo and African American music
Sustainable Development Goals (SDGs)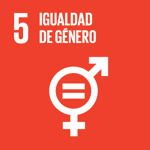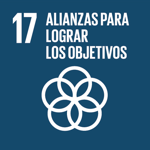 Group Coordinator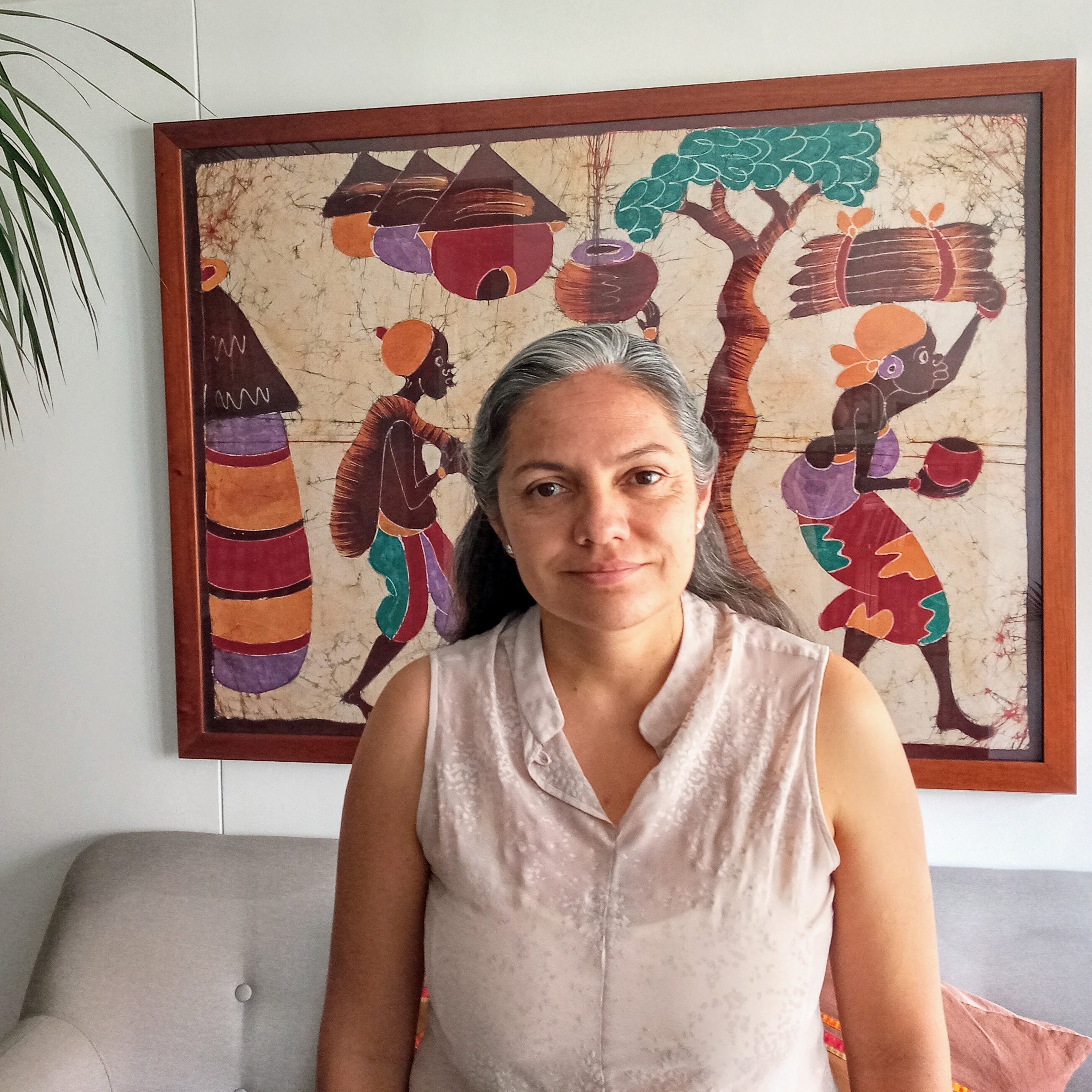 Carolina Santamaría-Delgado, Ph.D
Ph.D in Ethnomusicology.
University of Pittsburgh, United States.
Scientific Cooperation
Collaborative Relationships
IA SPM-LA
Franhauffer Institute of Berlin
Ilmenau University
Newton Foundation
Colombian Ministry of Culture
Institute of Culture and Heritage of Antioquia
Colombian Ministry of Science, Technology and Innovation (Minciencias)
Universidad Pontificia Bolivariana
Institute Tecnológical Metropolitano
Universidad EAFIT
Royal Holloway University of London
Institución Universitaria Bellas Artes y Ciencias de Bolívar UNIBAC
Corporación Sonidos Enraizados
Notable Projects
Towards Advanced Computational Musicology: Semi-supervised and unsupervised segmentation and annotation of musical collections (with Germany)
The different porros in Colombia (with the Colombian Ministry of Science)
Parrandera music: Characterization, impact and current dimension of this choreo-musical practice in Antioquia (CODI-UdeA)
Bullerengue in Urabá: An approach to a complex cultural expression (2017-2018)
Embodied Performance Practices in Processes of Reconciliation, Construction of Memory and Peace in Chocó and Medio Pacífico, Colombia (with Royal Holloway University of London)
Main Research Results
Romances del Atrato. Cantos de la vida y de la muerte. [Romances of the Atrato. Songs of life and death]. Caro and Cuervo Institute. ISBN: 978-958-611- 342-7
Confluencias de un músico viajero: el saxofón en la obra de Aldemaro Romero Zerpa para orquesta de cámara. [Confluences of a traveling musician: The saxophone in Aldemaro Romero Zerpa's chamber orchestra work]. Universidad de Antioquia. ISBN:978-958-5526-93-8
El archivo inasible: Hacia una nueva conceptualización del archivo sonoro de la industria discográfica antioqueña. [The inapprehensive archive: Towards a new conceptualization of the sound archive of the Antioquenian discographic industry]. Studies in Latin American Popular Culture 37, 51-65
Invention patent for the creation entitled: "Plunger and bell water flute tunnel" IPC Classification: G10D 7/02. Resolution No. 45853. Superintendence of Industry and Commerce
El sonido salsero del Grupo Niche: un proyecto musical translocal". Revista Musical Chilena 74 (234): 175–97. https://scielo.conicyt.cl/scielo.php?pid=S0716-27902020000200175&script=sci_arttext.
Research Portafolio
Regional Music Research and Documentation Fund, archives specialized in Colombian music, which provides services to researchers, students and the general public.
The Concert Gathering of Traditional Colombian Strings, an artistic-cultural contest, as an axis for the dissemination and development of Andean strings in the city of Medellin and the Department of Antioquia.
National seminar on regional music, an event for discussion and sharing of problems and recent results on musical research in Colombia and Latin America.
Production of phonographic and audiovisual material, as well as research results related to regional music
Seminars, conferences, and courses on musical research and Colombian music
More Information

Z7_NQ5E12C0LOF160QDKRNCOGGJA3
Z7_NQ5E12C0LOF160QDKRNCOGGJQ0
Portal UdeA - Iconos Footer - WCV(JSR 286)
Actions