Z7_NQ5E12C0LOF160QDKRNCOGGJI3
Portal U de A - Cabezote - WCV(JSR 286)
Actions
Teclas de Ayuda de acceso Rápido
ALT + 1 Inicio
ALT + 2 Noticias
ALT + 3 Mapa de sitio
ALT + 4 Búsqueda
ALT + 5 Preguntas frecuentes
ALT + 6 Atención al ciudadano
ALT + 7 Quejas y reclamos
ALT + 8 Iniciar Sesión
ALT + 9 Directorio telefónico
miércoles, 17 de agosto 2022
17/08/2022
Links
Z7_NQ5E12C0LOF160QDKRNCOGGJ35
Inglés UdeA - MegaMenu - JSR(286)
Actions
Z7_NQ5E12C0LOF160QDKRNCOGGJA0
Portal U de A - Visor de Contenido - WCV(JSR 286)
Actions
Faculty of Agricultural Sciences
Z7_NQ5E12C0LOF160QDKRNCOGGJA1

Veterinary Sciences Research Group CENTAURO
Actions
Veterinary Sciences Research Group CENTAURO
Academic Unit:
Faculty of Agricultural Sciences
OECD
Discipline Agricultural sciences
Subdiscipline Veterinary science
Strategic Focus
The Veterinary Sciences Research Group (CENTAURO) aims to support scientific and technological development and the advance of Veterinary Sciences in Colombia through the creation, execution, and dissemination of research projects that respond to the solution of specific problems related to health and welfare of animals, prevention of transmission of diseases among animals, and prevention of zoonoses.
Research Areas and Topics
Companion animals
Veterinary education.
Veterinary epidemiology and public health.
Bovine medicine.
Equine medicine and surgery (LIMCE).
Emerging and re-emerging zoonoses.
Sustainable Development Goals (SDGs)
Group Coordinator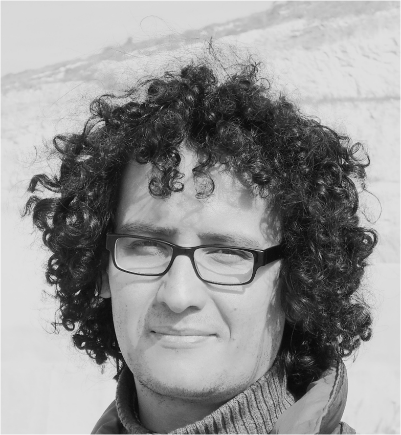 Jorge Arturo Fernández Silva, PhD
PhD in Veterinary Medicine.
University of Giessen, Germany.
Group Coordinator Email
Research Group Email
Scientific Cooperation
Collaborative Relationships
University of Giessen.
University of Texas – Medical Branch.
Universidad Austral de Chile.
Universidad CES.
Notable Projects
Design of a control program for bovine paratuberculosis by Mycobacterium avium subsp. paratuberculosis in a specialized dairy herd in Colombia.
Molecular epidemiology of mastitis pathogens and determination of antibiotic residues and resistance in herds of the northern dairy region of Antioquia, Colombia: a pilot study.
Analysis of teaching practices in the subject Veterinary Public Health 1 of the Veterinary Medicine program of Universidad de Antioquia.
Multicenter study of Seroprevalence of IgG Anti-Toxoplasma in Pregnant Women in Hospital Centers of Medellin.
Research Training Program on the Impact of Zoonotic and Vector-Borne Viruses, Rickettsiae, and Leptospira in Acute Undifferentiated Febrile Illnesses.
Clinical, endocrine, and metabolic characterization of Colombian creole horses with overweight and obesity under swimming protocols.
Main Research Results
Scientific papers in indexed journals, training of undergraduate, master and doctoral students of different programs of UdeA and other universities in the country.
Research Portafolio
Diagnosis of some pathogens; although not in a continuous, permanent, or structured manner, it is closely related to research.

More Information

Z7_NQ5E12C0LOF160QDKRNCOGGJA3
Z7_NQ5E12C0LOF160QDKRNCOGGJQ0
Portal UdeA - Iconos Footer - WCV(JSR 286)
Actions