Z7_NQ5E12C0LOF160QDKRNCOGGJI3
Portal U de A - Cabezote - WCV(JSR 286)
Actions
Teclas de Ayuda de acceso Rápido
ALT + 1 Inicio
ALT + 2 Noticias
ALT + 3 Mapa de sitio
ALT + 4 Búsqueda
ALT + 5 Preguntas frecuentes
ALT + 6 Atención al ciudadano
ALT + 7 Quejas y reclamos
ALT + 8 Iniciar Sesión
ALT + 9 Directorio telefónico
martes, 9 de agosto 2022
09/08/2022
Links
Z7_NQ5E12C0LOF160QDKRNCOGGJ35
Inglés UdeA - MegaMenu - JSR(286)
Actions
Z7_NQ5E12C0LOF160QDKRNCOGGJA0
Portal U de A - Visor de Contenido - WCV(JSR 286)
Actions
Environmental Corporation
Z7_NQ5E12C0LOF160QDKRNCOGGJA1

Marine and Coastal Systems Research Group GISMAC
Actions
Marine and Coastal Systems Research Group GISMAC
Academic Unit:
Environmental Corporation
OECD
Discipline Natural sciences
Subdiscipline Other natural sciences
Strategic Focus
GISMAC is a group focused on transdisciplinary and participatory research in marine, coastal, and continental environments. This group applies the social appropriation of knowledge to positively impact coastal and continental communities. By the year 2025, GISMAC will be recognized nationally as an advisory and consulting body on marine, limnological, and coastal issues for the Southern Caribbean region.
Research Areas and Topics
Biodiversity and Ecosystems Conservation.
Sustainable Handling of Ecosystems and their Natural Resources.
Oceanographic and Coastal Processes.
Sustainable Development Goals (SDGs)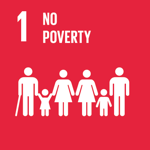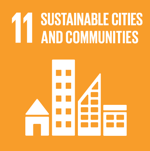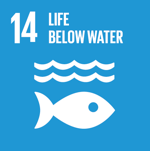 Group Coordinator
Jenny Leal Flórez, PhD
Postgraduate Studies in Marine Sciences Coordinator.
Corporación Académica Ambiental (Environmental Academic Corporation).
Group Coordinator Email
Research Group Email
Scientific Cooperation
Collaborative Relationships
Universidad de Antioquia.
INVEMAR.
National Training Service SENA.
CORPOURABA.
Governor's Office of Antioquia.
Colombian Ocean Commission.
CEMARIN.
Giessen University (Germany).
Notable Projects
Physicochemical and ecological monitoring of coastal waters in Turbo Bay, the area of influence El Waffe canyon. 2019/5 - 2019/12. Conducted with Instituto de Investigaciones Ambientales del Pacifico.
Priority guidelines for the formulation of a fishing management system in the Gulf of Urabá - LOPEGU. 2013-2017. Conducted with the Governor's Office of Antioquia and Fishing Communities in the region.
Investigation to revert the erosion process in the coasts of Antioquia's sea. 2018/7 - 2019/3. Conducted with the Governor's Office of Antioquia and Fishing Communities in the region.
Comparison of the ecological and functional diversity of macroalgae, polychaetes, decapods, and bivalve larvae between Isla Fuerte and Cayo Roncador, Colombian Caribbean. 2015/9 - 2016/12. Conducted with the Colombian Ocean Commission (CCO).
Main Research Results
Stable isotope analysis reveals sources of organic matter and ontogenic feeding shifts of a mangrove‐dependent predator species, New Granada sea catfish, Ariopsis canteri, Journal of Fish Biology ISSN: 0022-1112, 2020 vol:N/A fasc: pp: 1 - 9, DOI:10.1111/jfb.14404
Perspectives of using the water hyacinth (Eichhornia heterosperma) for self-purification in a Colombian water reservoir, Fundamental and Applied Limnology ISSN: 1863-9135, 2020 vol:193 fasc: 4 pages: 347 - 357, DOI:10.1127/fal/2020/1231
The energy flow through coastal Anthropocene biotas, Frontiers In Ecology And The Environment ISSN: 1540-9309, 2020 vol:2151 fasc: NA pages: 11 - 12, DOI:10.1002/fee.2151
Research Portafolio
Environmental Consulting Services: Environmental impact studies, fauna and flora inventories, monitoring of environmental, ecological, limnological, and oceanographic parameters.
Baseline research in marine, coastal and continental environments in the fields of ecology, biology, limnology, and oceanography.
Applied research for the generation of productive community alternatives.
Participatory Action Research for the formulation of guidelines to serve the competent authorities. This in order to formulate plans, policies, and actions for the management of marine, coastal, and continental natural resources.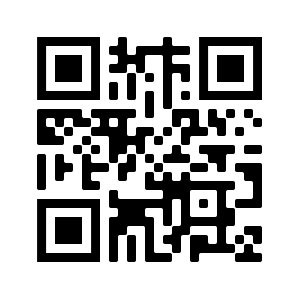 More Information

Z7_NQ5E12C0LOF160QDKRNCOGGJA3
Z7_NQ5E12C0LOF160QDKRNCOGGJQ0
Portal UdeA - Iconos Footer - WCV(JSR 286)
Actions