Z7_NQ5E12C0LOF160QDKRNCOGGJI3
Portal U de A - Cabezote - WCV(JSR 286)
Actions
Teclas de Ayuda de acceso Rápido
ALT + 1 Inicio
ALT + 2 Noticias
ALT + 3 Mapa de sitio
ALT + 4 Búsqueda
ALT + 5 Preguntas frecuentes
ALT + 6 Atención al ciudadano
ALT + 7 Quejas y reclamos
ALT + 8 Iniciar Sesión
ALT + 9 Directorio telefónico
Z7_NQ5E12C0LOF160QDKRNCOGGJ35
Inglés UdeA - MegaMenu - JSR(286)
Actions
Z7_NQ5E12C0LOF160QDKRNCOGGJA0
Portal U de A - Visor de Contenido - WCV(JSR 286)
Actions
Z7_NQ5E12C0LOF160QDKRNCOGGJA1

Perioperative Medicine, Anesthesia and Pain Research Group GRIMPA
Actions
Perioperative Medicine, Anesthesia and Pain Research Group GRIMPA
Academic Unit:
Faculty of Medicine
OECD
Discipline Medical and health sciences
Subdiscipline Health biotechnology
Strategic Focus
The mission of the research group is to promote and develop primary research by generating translational knowledge that allows clinical decision making to impact the well-being of the population, making use of innovative medical strategies that affect the quality, safety, and efficiency of medical care of the surgical patient.
Research Areas and Topics
Intravenous anesthesia.
Pediatric anesthesia.
Pain and palliative care.
Education in anesthesia.
Perioperative medicine.
Neuroanesthesia.
Resuscitation.
Trauma.
Airway.
Sustainable Development Goals (SDGs)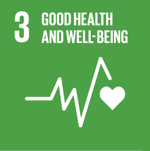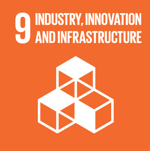 Group Coordinator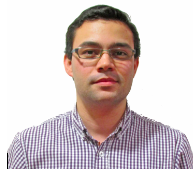 Fabián David Casas Arroyave, MSc
MSc in Clinical Sciences — Clinical Epidemiology.
Universidad de Antioquia.
Group Coordinator Email
Research Group Email
Scientific Cooperation
Collaborative Relationships
Neurosciences Research Group, Universidad de Antioquia.
Bioengineering Research Group (GIBIC), Universidad de Antioquia.
Education in Health Research Group, Universidad de Antioquia.
Clinical Epidemiology Group, Universidad de Antioquia.
Ohio State University, United States.
Bioin Soluciones S.A.S.
Notable Projects
Development and validation in multiple clinical phases of a medical device for the administration of closed-loop total intravenous anesthesia for neuromonitoring.
Generation of a virtual educative platform for education in basic resuscitation in non-medical population.
Development of a predictive model based on artificial intelligence and Bayesian classification to establish surgical risks in patients undergoing surgery.
Acute perioperative pain management using non-conventional analgesic techniques by ultrasound: erector spinae plane block and hip joint capsule block.
Main Research Results
Evaluation of a closed-loop intravenous total anesthesia delivery system with BIS monitoring compared to an open-loop target-controlled infusion (TCI) system: randomized controlled clinical trial. DOI: 10.1097/cj9.0000000000000110
Ultrasound-Guided Caudal Block for Anal Canal Surgery: A Prospective Cohort Study. DOI: 10.19070/2332-2780-18000107
Laryngospasm in pediatric anesthesia with laryngeal mask vs. endotracheal tube: non-inferiority clinical trial. DOI: 10.1097/cj9.0000000000000073.
Cardiac arrest in adult intensive care units in the Medellin metropolitan area, Colombia: observational study. DOI: 10.1097/cj9.0000000000000156
Research Portafolio
Validation of new medical perioperative-related technologies through clinical studies.
Training, technical advisory, and consultancies in applied clinical research.
Development of prognostic models and devices based on artificial intelligence for perioperative management of the surgical patient.
Training on continuing education in anesthesiology for specialists.
Training workshops on basic resuscitation for non-medical community.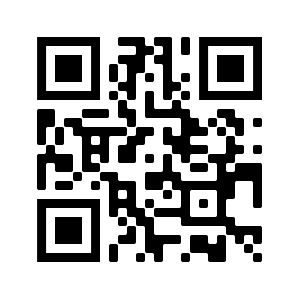 More Information

Z7_NQ5E12C0LOF160QDKRNCOGGJA3
Z7_NQ5E12C0LOF160QDKRNCOGGJQ0
Portal UdeA - Iconos Footer - WCV(JSR 286)
Actions