Z7_NQ5E12C0LOF160QDKRNCOGGJI3
Portal U de A - Cabezote - WCV(JSR 286)
Actions
Teclas de Ayuda de acceso Rápido
ALT + 1 Inicio
ALT + 2 Noticias
ALT + 3 Mapa de sitio
ALT + 4 Búsqueda
ALT + 5 Preguntas frecuentes
ALT + 6 Atención al ciudadano
ALT + 7 Quejas y reclamos
ALT + 8 Iniciar Sesión
ALT + 9 Directorio telefónico
martes, 17 de mayo 2022
17/05/2022
Links
Z7_NQ5E12C0LOF160QDKRNCOGGJ35
Inglés UdeA - MegaMenu - JSR(286)
Actions
Z7_NQ5E12C0LOF160QDKRNCOGGJA0
Portal U de A - Visor de Contenido - WCV(JSR 286)
Actions
Faculty of Pharmaceutical and Food Sciences
Z7_NQ5E12C0LOF160QDKRNCOGGJA1

Sensory Analysis Research Group
Actions
Sensory Analysis Research Group
Academic Unit:
Faculty of Pharmaceutical and Food Sciences
OECD
Discipline Engineering and technology
Subdiscipline Other engineering and technologies
Strategic Focus
By generating scientific knowledge on sensory analysis and science, produced from research on food, beverages, natural products, cosmetics, and medications, we seek to make significant contributions to the academic, agro-food, and health sectors. In so doing, we aim to promote high-quality standards in sensory analysis both nationally and internationally.
We produce sensory profiles and sensory quality charts for cocoa and avocado—among other products—materials as an added value for national and international markets.
Research Areas and Topics
Research on the sensory, physical–chemical, and instrumental correlation of raw materials, materials, and products from the agro-food, cosmetic, pharmaceutical, and phytotherapeutic sectors.
Research on sensory quality of the following ancestral, artisanal, and industrial foods: arepa, cacao, coffee, avocado, corn, cheese, ice-creams, liquors, beers, and aromatic and condiment plants.
Consumer Science-based sensory methods.
Quality management systems, food security and food safety, regulations and public policies.
Sensory study on origin denomination processes of meat and vegetable foods.
Life-cycle research.
Research and engineering development of production technological systems for the agro-industrial sector.
Sustainable Development Goals (SDGs)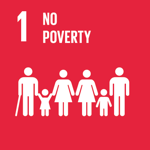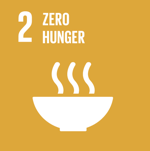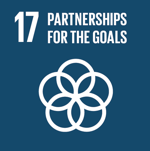 Group Coordinator
Olga Lucía Martínez Álvarez, M.Sc.
M.Sc. in Public Health.
Specialist in Food Science and Technology.
Universidad de Antioquia, Colombia.
Group Coordinator Email
Research Group Email
Scientific Cooperation
Collaborative Relationships
Red Latinoamericana de Análisis Sensorial (Latin American Society for Sensory Analysis).
Arepas de la Finca.
ICONTEC.
Chamber of Commerce of Medellin.
SENA.
Colombian Cocoa Company.
COLANTA.
INVIMA.
Secretary of Agriculture and Rural Development (Governor's Office of Antioquia).
NUTRESA Group.
Notable Projects
Índice de cosecha y poscosecha para aguacate Hass en Antioquia; cumplimiento de normas y requisitos demandados por los mercados internacionales. CIQF 196 (Harvest and post-harvest index for Hass avocado in Antioquia; compliance with norms and requirements of international markets. CIQF 196).
Implementación de modelos para garantizar la calidad del grano de cacao en poscosecha: Estrategias sostenibles enmarcadas en el comercio internacional. Código Gobernación: 4600003895 (Implementation of quality assurance models for post-harvest cocoa grain: International market-oriented sustainable strategies. Governor's Office Code: 4600003895).
Conformación de la colección elite de cacaos especiales para el Departamento de Antioquia. Código Gobernación: 4600003348 (Conformation of the elite collection of special cacao for the Department of Antioquia. Governor's Office Code: 4600003348).
Determinación de Conservantes Utilizados en La Elaboración de Arepa de Maíz Blanco (Zea Mayz L) Tipo Antioqueña en Envase de Polietileno y su Incidencia en la Vida Útil Sensorial (Determination of preservatives used in the production of Antioquenian white corn arepa (Zea Mayz L), packed in polyethylene bags, and their influence on the sensory life cycle).
Main Research Results
Training of arepa producers from the Department of Antioquia in GMP and aflatoxin contamination risks for corn and arepa.
Conjoint work with INVIMA in food safety and food security.
Training of Hass avocado producers, from three sub-regions of the Department of Antioquia, in sensory quality and defects of Hass and creole avocado.
Sensory analysis training for student members of the Incluye program, UdeA.
Training of a qualified panel in cocoa quality and defects.
Research Portafolio
Advanced training in sensory and consumer science.
Life cycle research.
Tasting of cocoa materials, cocoa liquor, Hass avocado, arepa, cheese, liquors, beer, coffee, and aromatic and condiment plants, made by trained personnel.
Consulting and expert advice on sensory quality and food safety of foods and beverages.
Consulting and specialized counseling on sensory panel training and validation.
Consumer Science studies.
Consulting and expert advice on physical properties of foods.
Counseling and training on food safety and quality systems: HACCP, FSMA, IFS, Global GAP, ISO 22000, GMP.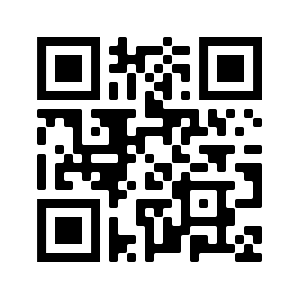 More Information

Z7_NQ5E12C0LOF160QDKRNCOGGJA3
Z7_NQ5E12C0LOF160QDKRNCOGGJQ0
Portal UdeA - Iconos Footer - WCV(JSR 286)
Actions