Z7_NQ5E12C0LOF160QDKRNCOGGJI3
Portal U de A - Cabezote - WCV(JSR 286)
Actions
Teclas de Ayuda de acceso Rápido
ALT + 1 Inicio
ALT + 2 Noticias
ALT + 3 Mapa de sitio
ALT + 4 Búsqueda
ALT + 5 Preguntas frecuentes
ALT + 6 Atención al ciudadano
ALT + 7 Quejas y reclamos
ALT + 8 Iniciar Sesión
ALT + 9 Directorio telefónico
jueves, 19 de mayo 2022
19/05/2022
Links
Z7_NQ5E12C0LOF160QDKRNCOGGJ35
Inglés UdeA - MegaMenu - JSR(286)
Actions
Z7_NQ5E12C0LOF160QDKRNCOGGJA0
Portal U de A - Visor de Contenido - WCV(JSR 286)
Actions
Faculty of Pharmaceutical and Food Sciences
Z7_NQ5E12C0LOF160QDKRNCOGGJA1

Nutrition and Food Technology Group
Actions
Nutrition and Food Technology Group
Academic Unit:
Faculty of Pharmaceutical and Food Sciences
OECD
Discipline Engineering and technology
Subdiscipline Other engineering and technologies
Strategic Focus
To contribute to the knowledge and use of musical heritage from a perspective of social development and cultural exchange. To characterize the Indo and Afro music of Colombia; to analyze dynamics of cultural change of mestizo, urban and rural music expressions of the country; to analyze local musical cultural industries; to build educational dynamics while contributing to the development of regional music; to develop scientific-technical methods and tools for managing regional music archives and explore interactions between Colombian regional music and dances.
Research Areas and Topics
Post-harvest.
Use of agroindustrial byproducts.
Food biotechnology.
Food composition.
Product design and food conservation technology.
Enzymatic hydrolysis.
Sustainable Development Goals (SDGs)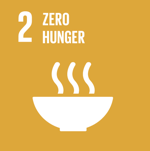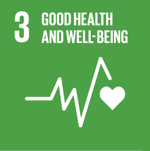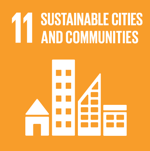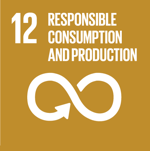 Group Coordinator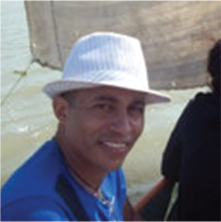 Jose Edgar Zapata Montoya, Ph.D.
Ph.D. in Biotechnology.
Universidad de Granada, Spain.
Group Coordinator Email
Scientific Cooperation
Collaborative Relationships
Reaction and Process Engineering Laboratory — LRGP, University of Lorraine (France).
Food Bioscience Group, Institute of Food Science — CIAL (Spain).
Department of Agriculture, Food, and Nutritional Science, University of Alberta (Canada).
Protein Laboratory, Center for Research and Development in Food Cryotechnology —CIDCA (Argentina).
Instituto Clodomiro Picado, Universidad de Costa Rica.
Bionutest Group, Universidad de Valencia.
National Center for Biotechnology, Systems Biotechnology Group (Spain).
Institute of Food Science, Technology, and Nutrition — ICTAN (Spain).
Notable Projects
Integrated model for revaluation of residues from fish and bird industries based on an agri-environmental focus.
Development of substitute mixtures of sodium chloride that maintain technological properties and a salty taste with low sodium content.
Production of an antioxidant of natural origin through enzymatic hydrolysis of bovine blood plasma proteins.
Alternative use and development of byproducts of waste from fish production in the Department of Antioquia.
Main Research Results
Obtaining of antioxidant peptide from bovine plasma Hydrolysates and effect of the degree of hydrolysis on Antioxidant capacity. ISSN 1665-2738
Effects of Hydrolysis and Digestion in Vitro on the Activity of Bovine Plasma Hydrolysates as Inhibitors of the Angiotensin I Converting Enzyme. DOI: https://doi.org/10.1590/S1516-89132014005000004
In-vitro antioxidant capacity and cytoprotective/cytotoxic effects upon Caco-2 cells of red tilapia (Oreochromis spp.) viscera hydrolysates. DOI: https://doi.org/10.1016/j.foodres.2019.02.029
Research Portafolio
Laboratory analyses.
Product development.
Stability studies.
Nutritional table.
Everything related to food.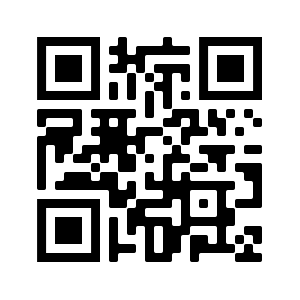 More Information

Z7_NQ5E12C0LOF160QDKRNCOGGJA3
Z7_NQ5E12C0LOF160QDKRNCOGGJQ0
Portal UdeA - Iconos Footer - WCV(JSR 286)
Actions