Z7_NQ5E12C0LOF160QDKRNCOGGJI3
Portal U de A - Cabezote - WCV(JSR 286)
Actions
Teclas de Ayuda de acceso Rápido
ALT + 1 Inicio
ALT + 2 Noticias
ALT + 3 Mapa de sitio
ALT + 4 Búsqueda
ALT + 5 Preguntas frecuentes
ALT + 6 Atención al ciudadano
ALT + 7 Quejas y reclamos
ALT + 8 Iniciar Sesión
ALT + 9 Directorio telefónico
miércoles, 25 de mayo 2022
25/05/2022
Links
Z7_NQ5E12C0LOF160QDKRNCOGGJ35
Inglés UdeA - MegaMenu - JSR(286)
Actions
Z7_NQ5E12C0LOF160QDKRNCOGGJA0
Portal U de A - Visor de Contenido - WCV(JSR 286)
Actions
Z7_NQ5E12C0LOF160QDKRNCOGGJA1
Bacterias & Cancer
Academic Unit:
Faculty of Medicine
OECD
Discipline Medical and health sciences
Subdiscipline Clinical medicine
Strategic Focus
Our focus is to contribute with the knowledge of the infectious agents related to cancer through basic and clinical scientific research, teaching, community outreach, and postulation of solutions in public health related to this field. This is based on a qualified team committed to the university community and the general public. The team's principles are ethics, efficiency, inclusion, biodiversity, and social impact.
Research Areas and Topics
Bacteriology.
Oncogenesis.
Sustainable Development Goals (SDGs)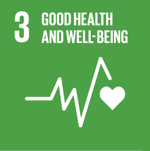 Group Coordinator
Alonso Martínez, M.Sc., Ph.D.
Postdoc in Molecular Biology.
Imperial College, England.
Group Coordinator Email
Scientific Cooperation
Collaborative Relationships
Stanley S. Scott Cancer Center Louisiana State University.
Health Sciences Center (United States of America).
Laboratory of Biotechnology and Genomic Bioinformatics.
National School of Biological Sciences - Instituto Politécnico Nacional (Mexico).
Universidad de Santander (UDES, Colombia).
Corporación Universitaria Remington (Colombia).
Corporación Universitaria Minuto de Dios (Uniminuto, Colombia).
Genes S.A.S (Colombia).
The National Cancer Institute: Colombia.
Notable Projects
Determination of Helicobacter pylori virulence factors; possible phylogenetic associations and its relationship with gastroduodenal diseases.
Design of a model of gastric cancer in SCID mice through genetic engineering of normal cells of human gastric mucosa.
Prevalence and molecular characterization of Chlamydia trachomatis and Neisseria gonorrhoeae in homeless and vulnerable population of Medellin.
Methylation status of the RASSF1A gene promoter and its association with the BRAF-V600E mutation in patients with papillary thyroid carcinomas, National Cancer Institute.
Main Research Results
Generation of new knowledge and publication of articles in high national and international impact journals.
Human talent training in undergraduate, master's and doctoral programs.
Knowledge transfer in health promotion and disease prevention programs.
Offer of bacteriology and articulation of community outreach services with healthcare institutions.
Research Portafolio
Methylation status of tumor suppressor genes.
Bacterial strain identification for research works.
Molecular diagnosis of BRAF-V600E mutation.
H. pylori culture and fast urease test.
Susceptibility pattern of Helicobacter pylori by E-test and agar dilution.
Phenotypic and genotypic susceptibility pattern detection of Enterobacteria producing ESBL.
Stool test.
Gram staining and aerobic bacteria culture.
Fast HIV and Syphilis Test.
Chlamydia serological test.
Vaginal discharge study.
Urine cytochemical.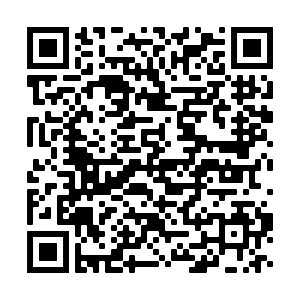 More Information

Z7_NQ5E12C0LOF160QDKRNCOGGJA3
Z7_NQ5E12C0LOF160QDKRNCOGGJQ0
Portal UdeA - Iconos Footer - WCV(JSR 286)
Actions