Z7_NQ5E12C0LOF160QDKRNCOGGJI3
Portal U de A - Cabezote - WCV(JSR 286)
Actions
Teclas de Ayuda de acceso Rápido
ALT + 1 Inicio
ALT + 2 Noticias
ALT + 3 Mapa de sitio
ALT + 4 Búsqueda
ALT + 5 Preguntas frecuentes
ALT + 6 Atención al ciudadano
ALT + 7 Quejas y reclamos
ALT + 8 Iniciar Sesión
ALT + 9 Directorio telefónico
viernes, 27 de mayo 2022
27/05/2022
Links
Z7_NQ5E12C0LOF160QDKRNCOGGJ35
Inglés UdeA - MegaMenu - JSR(286)
Actions
Z7_NQ5E12C0LOF160QDKRNCOGGJA0
Portal U de A - Visor de Contenido - WCV(JSR 286)
Actions
Faculty of Law and Political Sciences
Z7_NQ5E12C0LOF160QDKRNCOGGJA1

Studies in Law and Politics
Actions
Studies in Law and Politics
Academic Unit:
Faculty of Law and Political Sciences
OECD
Discipline Social sciences
Subdiscipline Law
Strategic Focus
The mission of the Studies in Law and Politics Group of the Universidad de Antioquia is to advance research proposals on topics that allow analysis from different theoretical and methodological approaches of problems in the field of legal knowledge.
Research Areas and Topics
Studies in Law and Politics.
Sustainable Development Goals (SDGs)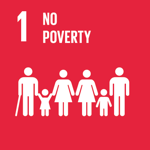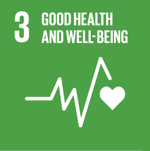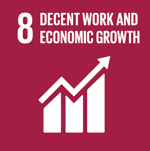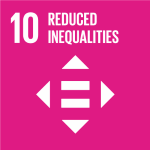 Group Coordinator
Patricia González Sánchez, Ph.D.
Ph.D. in History.
Universidad Nacional de Colombia, Medellin campus.
Group Coordinator Email
Scientific Cooperation
Collaborative Relationships
DIDES (Didactics of Higher Education Group).
Biogenesis.
Law and Society Group.
Ginver Veterinary Research Group.
Notable Projects
Pension in rural communities.
Payment of disabilities due to common illness.
Social appropriation of knowledge: Interpretative exercise and development of reflective practices in legal research.
Disability and social inclusion associated with road incidents in the city of Medellin.
Protection of the right to work: Access and permanence of persons with physical, psychological or sensory limitations in the Colombian Legal System.
Interaction, legal research, and social appropriation of knowledge in the Law program of the Universidad de Antioquia.
The popular dairy chain: An analysis from the perspective of the right to food and the subsistence of Colombian peasant communities.
Main Research Results
Publication of the book, Investigación en el saber jurídico (Research in legal knowledge-based system). Ed. Universidad de Antioquia.
Publication of articles in scientific journals.
Support group in the Master's and Doctorate programs in Law, Universidad de Antioquia.
Research Portafolio
The group is in a position to provide:
Consultancies specialized in the areas of health, pension, social appropriation of knowledge and legal research.
Training in legal research.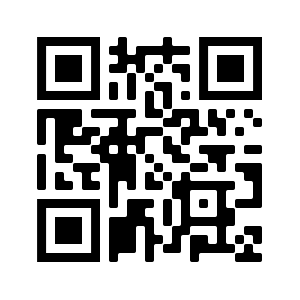 More Information

Z7_NQ5E12C0LOF160QDKRNCOGGJA3
Z7_NQ5E12C0LOF160QDKRNCOGGJQ0
Portal UdeA - Iconos Footer - WCV(JSR 286)
Actions