Z7_NQ5E12C0LOF160QDKRNCOGGJI3
Portal U de A - Cabezote - WCV(JSR 286)
Actions
Teclas de Ayuda de acceso Rápido
ALT + 1 Inicio
ALT + 2 Noticias
ALT + 3 Mapa de sitio
ALT + 4 Búsqueda
ALT + 5 Preguntas frecuentes
ALT + 6 Atención al ciudadano
ALT + 7 Quejas y reclamos
ALT + 8 Iniciar Sesión
ALT + 9 Directorio telefónico
martes, 17 de mayo 2022
17/05/2022
Links
Z7_NQ5E12C0LOF160QDKRNCOGGJ35
Inglés UdeA - MegaMenu - JSR(286)
Actions
Z7_NQ5E12C0LOF160QDKRNCOGGJA0
Portal U de A - Visor de Contenido - WCV(JSR 286)
Actions
Z7_NQ5E12C0LOF160QDKRNCOGGJA1

Research Group for Education and Historical/Pedagogical Anthropology FORMAPH
Actions
Research Group for Education and Historical/Pedagogical Anthropology FORMAPH
Academic Unit:
Faculty of Education
OECD
Discipline Social sciences
Subdiscipline Educational sciences
Strategic Focus
Our group aims to strengthen the field of pedagogical anthropology and general pedagogy, speculatively speaking. We are interested in delving into general didactics and how it is related to teaching in different disciplines. Additionally, we engage in research on childhood, school spaces, and narratives.
Research Areas and Topics
Cultural studies on education
Narrativity and biographization
Curricular studies, assessment, and educational policies
Educational practices and teacher training
Sustainable Development Goals (SDGs)
Group Coordinator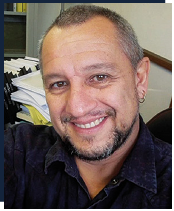 Andrés Klaus Runge Pena, Ph.D.
Ph.D. in Education
Universidad de Antioquia - Colombia
Group Coordinator Email
Scientific Cooperation
Collaborative Relationships
Universidad Pedagógica Nacional
El Rosario University
Universidad del Valle
UNAM (Universidad Nacional Autónoma de México)
Universidad Católica de Oriente
UNEB (Brazil)
Universidad de San Buenaventura
UBA (Universidad de Buenos Aires, Argentina)
Universidad Surcolombiana
UAB (Universitat Autònoma de Barcelona, Spain)
Notable Projects
Towards a new way of making historical pedagogy, understood as a history of the forms of appropriation and transmission of pedagogical knowledge by employing images. Project for founding, developing and implementing a pedagogical imagology and a pedagogical iconology
The need for a non-affirmative education theory, based on new theories of the notion of subject: beyond the crisis of education
Universidad de los Niños de la Fundación Universitaria Luis Amigó (University for Children at Luis Amigó Catholic University)
Main Research Results
Los filósofos y la educación. Formación, didáctica y filosofía de la educación. (Philosophers and Education. Education, didactics, and philosophy of education) ISBN: 978-958-8650-91-3
La pedagogía como campo profesional y disciplinar: Un lugar estratégico para enfrentar las tensiones entre el reconocimiento científico, la profesionalidad y la regulación socio-estatal de la profesión docente. (Pedagogy as a professional and disciplinary field: A strategic position for dealing with the tensions arising between scientific recognition, professional status, and social–state regulations of the teaching profession.) ISSN: 0120-7164
Mega Jardines infantiles: Heterotopías para el gobierno de la población infantil. (Mega kindergartens Heterotopies for governing children population.) ISSN: 0120-3916
Crisis y aporías de la educación en la sociedad moderna occidental: Elementos iniciales para un debate antropológico pedagógico sobre educación y posmodernidad. (Crisis and aporias of education in modern western society: Basic elements for an anthropological–pedagogical debate on education and postmodernity.) ISSN: 0120-3916
Research Portafolio
Expert advice on pedagogy and didactics
Training on the design of educational proposals, educational research, and pedagogical research
Expert advice on revision of institutional and educational documents
Support on the design of didactic strategies for various fields of knowledge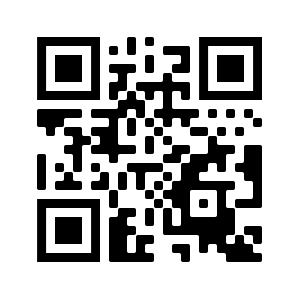 More Information

Z7_NQ5E12C0LOF160QDKRNCOGGJA3
Z7_NQ5E12C0LOF160QDKRNCOGGJQ0
Portal UdeA - Iconos Footer - WCV(JSR 286)
Actions